I've lost track of how many times I've come across folks who already have a website but it is out of date or some crucial piece of information needs to be changed, and they are not able to update the site themselves.
Usually it's a buddy who set the website up for them in the first place, then of course people tend to get busy and it may take weeks for one simple change to be executed.  It's perfectly understandable – unless making and editing websites is your job then other priorities come first.
So then everything gets stuck – the website can't be updated whenever it needs to be, nobody wants to bug the buddy that has done the work in the past because we know they're busy, but stuff really needs to be added or updated, etc. etc.
Here's the part where I get to swoop in and offer a solution – SMac To The Rescue! – and this is exactly what has happened recently with a client's charity website, Fiddler Fights Cancer.  The old website was built in html and so although the client had access to their files, they don't know html code so of course they couldn't update anything and wouldn't even know where to start looking.
The solution: I recreated their old site in WordPress and added some new functionality too: a blog, a menu (the site was previously all on one page), a photo album, etc. etc.  There is still lots of info that will be coming down the pipe, but you get the gist of this simple and easy to use solution.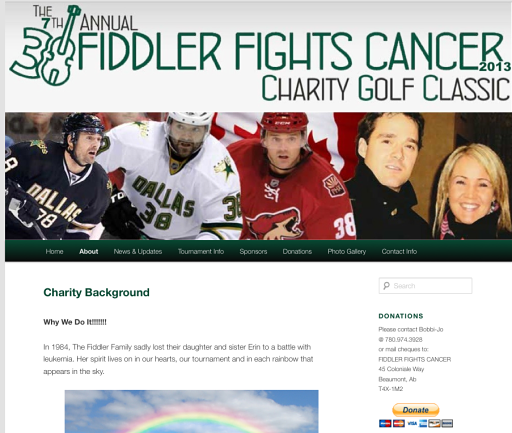 Now the client can log in whenever they want and create regular updates, add photos, and keep the world in touch with their charity events, new sponsors, donations, auction items, etc. etc. – anything they need.
If you're stuck with a website that can't be updated easily it's time to switch to WordPress and regain control!