Fun Site Redesign for Satori Yoga & Yoga Therapy
Last month I helped Julia Khafizov of Satori Yoga & Yoga Therapy with a redesign her WordPress website. She had chosen an Elegant theme to switch to and it turned out to be really fun to work with, and the end result is fabulous!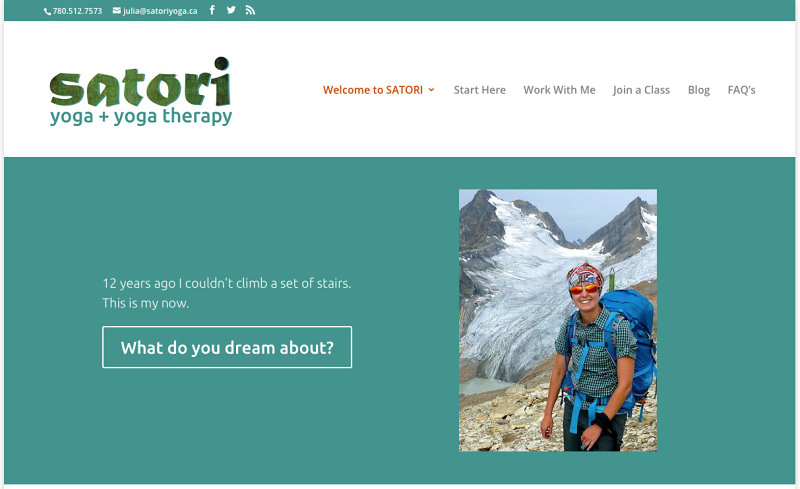 Elegant themes, in this case Divi, was really simple and effective, and as a web developer it is always great to work with someone like Julia who knows what she wants! Such a pleasure, thank you Julia!