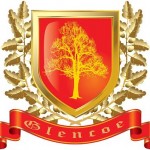 I bought myself the coolest gift recently, and I think it's a great gift idea for a whole bunch of different people:
I bought myself a wee piece of Scotland, which makes me an actual Scottish landowner, which makes me an official Lady!  How fun!
I found a website called Highland Titles and that's where it all started, and I am now contributing to the reforestation of a very important (in my mind anyways) part of the world.  I am a MacGregor you know!
So, I've created a new blog to discuss all things Scottish, to research my heritage, and to discover what being a Lady really means and how it all relates to me, and I'd love it if you checked it out and commented: http://www.totherescue.ca/ladysarah/
The best news is that you too can be a Laird/Lord/Lady!  Check out Highland Titles and keep reading my Lady Sarah blog to get all the info.
Enjoy!