The Biggest Chicken Yard Ever ~ Part 2
Oh happy chickies! As promised, pictures of the new and improved chicken yard. They love it! They've even started occasionally laying eggs at the base of one tree that has a perfect nest-like nook in it.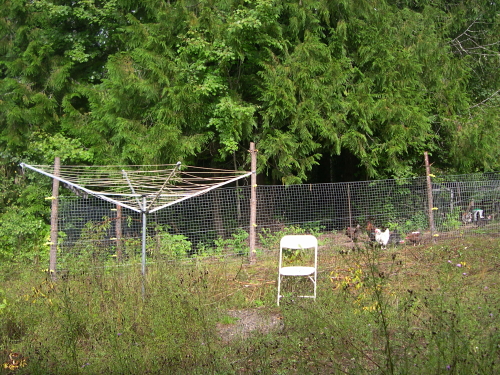 I guess now they can officially be called free-range, and they're still protected by the excellent electric fence, hooray! Win-win as far as I'm concerned.