Beautiful Site Redesign for Annemarie Tolman
I was asked recently to redesign an older website for Annemarie Tolman. The site was already on WordPress, yay! But, although it had all the information that she wanted for her business she needed a smoother style and an updated look in order to present better to her potential and existing clients.
Voila!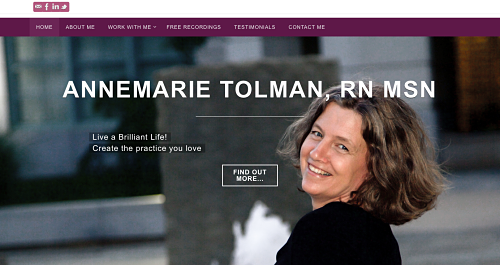 I had a great time doing this one – all of the new photographs by Traci Dawn Photography were key in creating the new look that we wanted and the colour scheme worked out just perfectly – smooth and luxurious!
Thank you Annemarie for giving me such a great project!